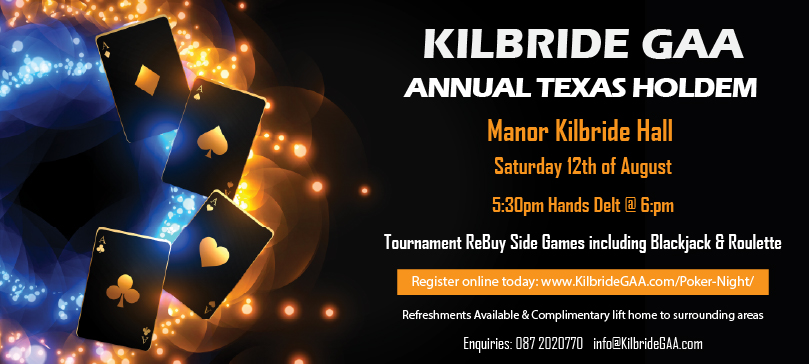 Welcome to our World Famous Annual Poker Night!
In order for our Club and the general Manor Kilbride community to sustain and grow into the future we must invest in our facilities. And to that point our next infrastructure goal is to build an All Weather Pitch with a Hurling & Football Wall for our Players, the wider community and including Western Gaels our Hurling partners.  Our All Weather Pitch will be a of a similar design to this: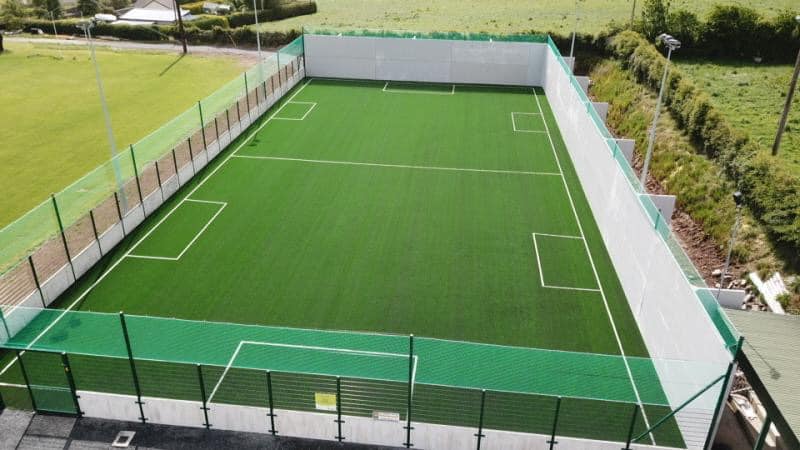 With this in mind we must raise approximately €30K which will allow the Club to apply for a Grant to complete the project. All the funds raised from this event are going towards this All Weather Pitch & Hurling Wall project.
So, please get involved with our Poker Night, which is guaranteed to be a great night out.
You can see some of our photos from last year.
KILBRIDE GAA ANNUAL TEXAS HOLDEM – DETAILS
Location: Manor Kilbride Hall
When: Saturday 12th of August
Time: 5.30PM Hands Delt @6PM
Game Details: Tournament ReBuy Side Games including Blackjack & Roulette
Refreshments Available & Complimentary lift home to surrounding areas
Any Enquiries: 0872020770         info@KilbrideGAA.com
Register for our Poker Night Today: